Affordable Dark Kitchens made to simplify food delivery
CloudKitchens™ delivery-only kitchens now available throughout the Middle East. 
Discover how you can start growing your business and gain new customers with a delivery-only kitchen.
SCROLL
Want to grow your food business? Why rent just any commercial kitchen when you can license one with KitchenPark!

Lower operational costs
Lower upfront costs

Expand with speed

Experiment often
The restaurant industry is changing
The food delivery market is expected to grow from €40 Billion in 2017 to €70 Billion by 2022. Traditional restaurants that were designed for walk-ins and reservations face challenges juggling a growing delivery businees with high operating costs influencing their bottom line. KitchenPark offers highly affordable smart kitchen spaces designed specifically for delivery-only restaurant locations, that allow you to fulfill your delivery orders in the most cost effective way possible.
SCROLL
Partners using our kitchens
KitchenPark works with both large and small businesses. From single location restaurants looking to expand to a new location or gain more customers in their local area, to large national franchises interested in a cost effective, efficient way to reach the growing food delivery and on demand consumer with a scalable solution.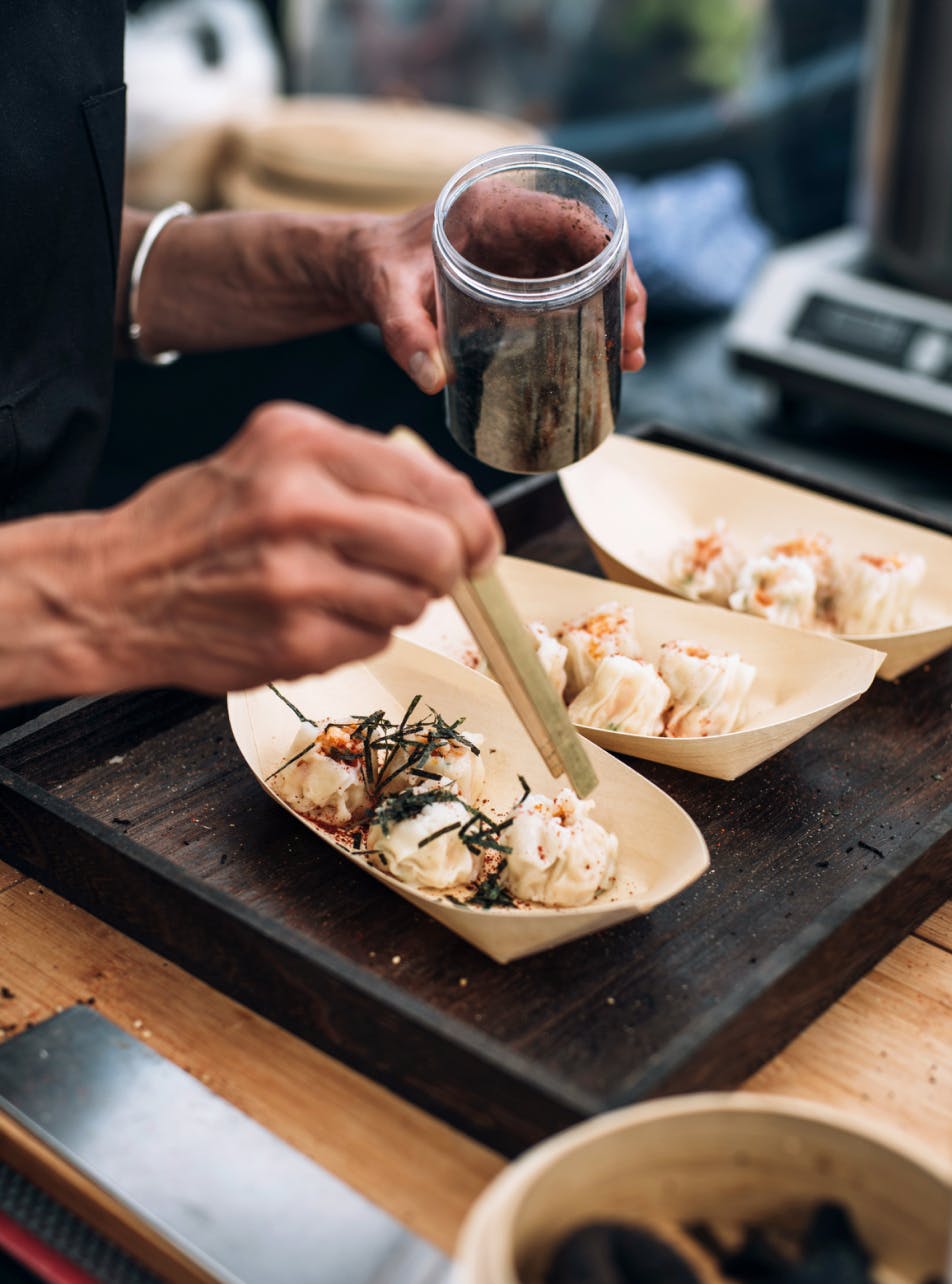 National Chains
Consolidated restaurants seeking to expand or increase their coverage for higher volume and increased flexibility.
---
Central Kitchen Operator
Restaurants seeking to focus their operation in a single kitchen to lower costs, improve the quality of food, and streamline their deliveries.
---
Local Restaurants
Restaurant operators with an established brand looking expand their reach into new areas and markets.
---
Food Entrepreneurs
Entrepreneurs looking for a low risk and highly efficient way to develop their brand as they switch to delivery only.
Technology
Software that connects it all
Our software is made for restauranteurs, chefs, and culinary teams. Instantly connect into our technology stack to grow your business and manage orders in a single app. We provide valuable tools and insights to help manage your business, predict demand and increase the return on your menus.
Our growing number of locations are selected to give you great access to areas with high levels of demand for online food delivery, to help your business to flourish.
Get started in a CloudKitchens™ delivery-only kitchen today
Tell us a little more about yourself so we can put you with the right people. Let us know if you want to schedule a tour or if you have questions.
Phone:
UAE +971 58 558 0606
Kuwait +965 9726 1424
Saudi Arabia +966 50 736 4521
Tell us more about your business
Thanks for contacting us!
We'll reach out shortly so we can understand your business and needs better.